Are you grappling with a tough tax problem? While you might be tempted to try figuring things out on your own, it's best to hire seasoned tax consultants to guide you through the process. For expert tax resolution services in and around Columbia, you can count on Taxation Solutions, Inc. Our team has more than 40 years of combined experience helping individuals and businesses resolve tax issues. If you're seeking tax relief, Taxation Solutions will be by your side, giving you the tax help you need. Call now to learn more! 
Taxation Solutions, Inc. can assist you with tax resolution services including: 
Appealing a government action
Negotiating installment agreements
Filing for penalty abatement
Negotiating tax settlements
We pride ourselves on our excellent tax resolution workmanship and our friendly and professional customer service. We understand that tax problems are stressful and upsetting, and we want to be there for you as you work things out. We'll always start the tax resolution process by thoroughly analyzing your tax issues and coming up with a customized plan of attack to bring you tax relief. What type of tax help is right for you will depend not just on the severity of your problems, but also on your past, present, and potential future financial circumstances. From offer in compromise negotiations to penalty abatement and beyond, we'll select and help you secure a tax settlement that meets your needs. Taxation Solutions is your answer for effective tax resolution services and exceptional customer service. 
Free Estimates for IRS Assistance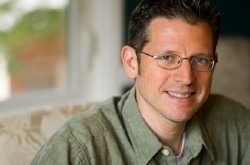 Have you been holding off on getting IRS assistance because you're concerned the cost will make your already precarious financial situation even worse? Taxation Solutions is pleased to provide free cost estimates, based on your description of your tax problem. Our tax consultants will work with you to obtain the types of tax settlements that will dramatically relieve your stress and financial pressure, while charging you a rate that's honest and fair for the skilled and knowledgeable tax help you'll receive. At your free initial consultation, you'll start to see the benefits of professional tax resolution service right away. 
Taxation Solutions, Inc. is fully licensed and insured for the tax debt relief services we offer. We're also proud to be affiliated with the American Society of Tax Problem Solvers and the Better Business Bureau. If you're looking for results-oriented tax help in Columbia in order to find a way out of the IRS problems that are keeping you down, don't look anywhere else. We'll be there for you when you need us!